351 Link Spring
A rollaway bed is the perfect solution for temporary or overnight guests. At Bowles, we offer standard rollaway and stow-away options, as well as pop-up and no-pop link spring systems.
Rollaway and Trundles Trundles Line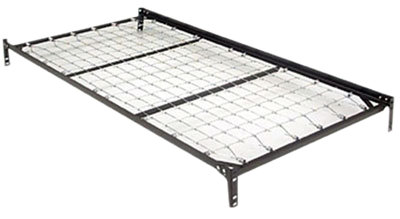 351 Link Spring
Link Spring deck provides firm, even support.
Fits standard twin size.
Angle up side rails hold mattress in place.
Recessed end rails.
Sturdy construction consisting of 1-1/2" x 1-1/2" angle steel and Corner Braces.
Fast setup – Universal brackets adjust to fit all daybeds.
Where to Buy