Luxury Specialty Series
The Bowles Luxury Specialty Series is the spring-free option in sleep. Talalay latex and organic cotton fabric highlight this series.
Queen Mattress: $1,000-$1,400
Price ranges are approximate and can vary per store location. They are to be used as a guide only.
Comfort Ratings from 3.5 - 4.5
All ratings are subjective and are to be used as a guide not absolute. In every mattress purchase, it is advisable to visit the store and test each mattress before making a buying decision.
Luxury Specialty Series Line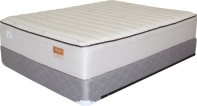 Mystique
No-Flip Mattress
14" Mattress profile
Your choice of 9" or 4" Premium Foundation
Plush construction with Organic Cotton fabric quilted to 1 1/2" foam
2" Talalay Latex
1" Firmer Talalay Latex
3" SuperSoft Foam
6" High Density Polyurethane Foam Core
Available in King, Queen or Twin XL

Powerbase Compatible


Learn More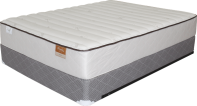 Spectra
No-Flip Mattress
12" Mattress profile
Your choice of 9" or 4" Premium Foundation
Plush construction with Organic Cotton fabric quilted to 1 1/2" foam
1" Talalay Latex
3" SuperSoft Foam
6" High Density Polyurethane Foam Core
Available in King, Queen or Twin XL

Powerbase Compatible


Learn More